16th edition of ART TRUC TROC & DESIGN
The flagship event of Bozar highlights contemporary art and design in an unusual atmosphere : you cannot buy a piece of art with money but exchange it ! Come and exchange the piece of art that you like. A trip to the sun, an original work, the realization of a website or a private exhibition … the only limit is your imagination! The Wolubilis Cultural Center – Commissioner for the Visual Arts – and a jury of professionals select each year hundred emerging and confirmed artists.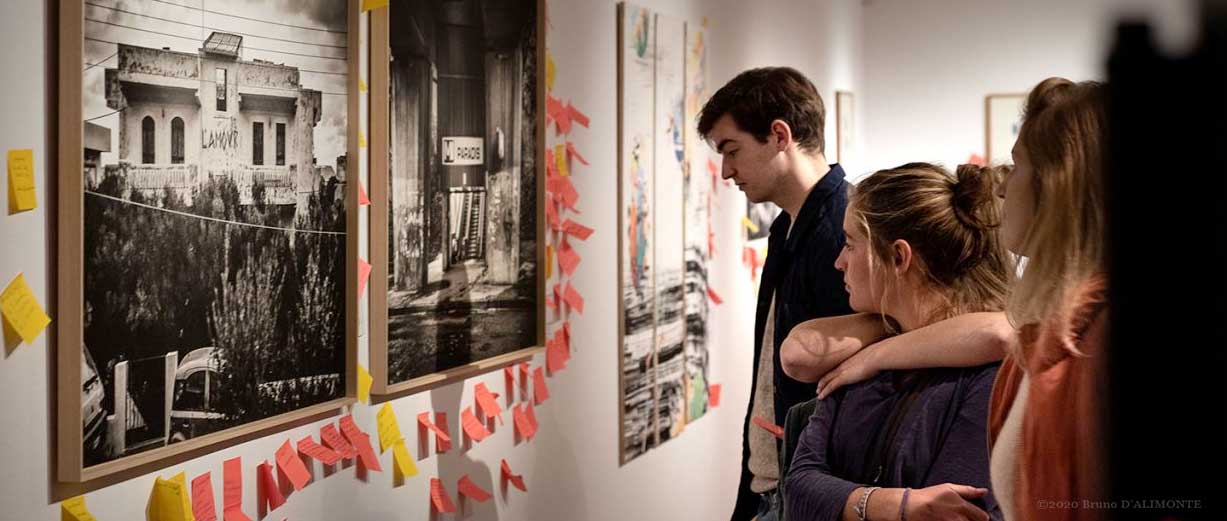 This year, 3 works have been preselected.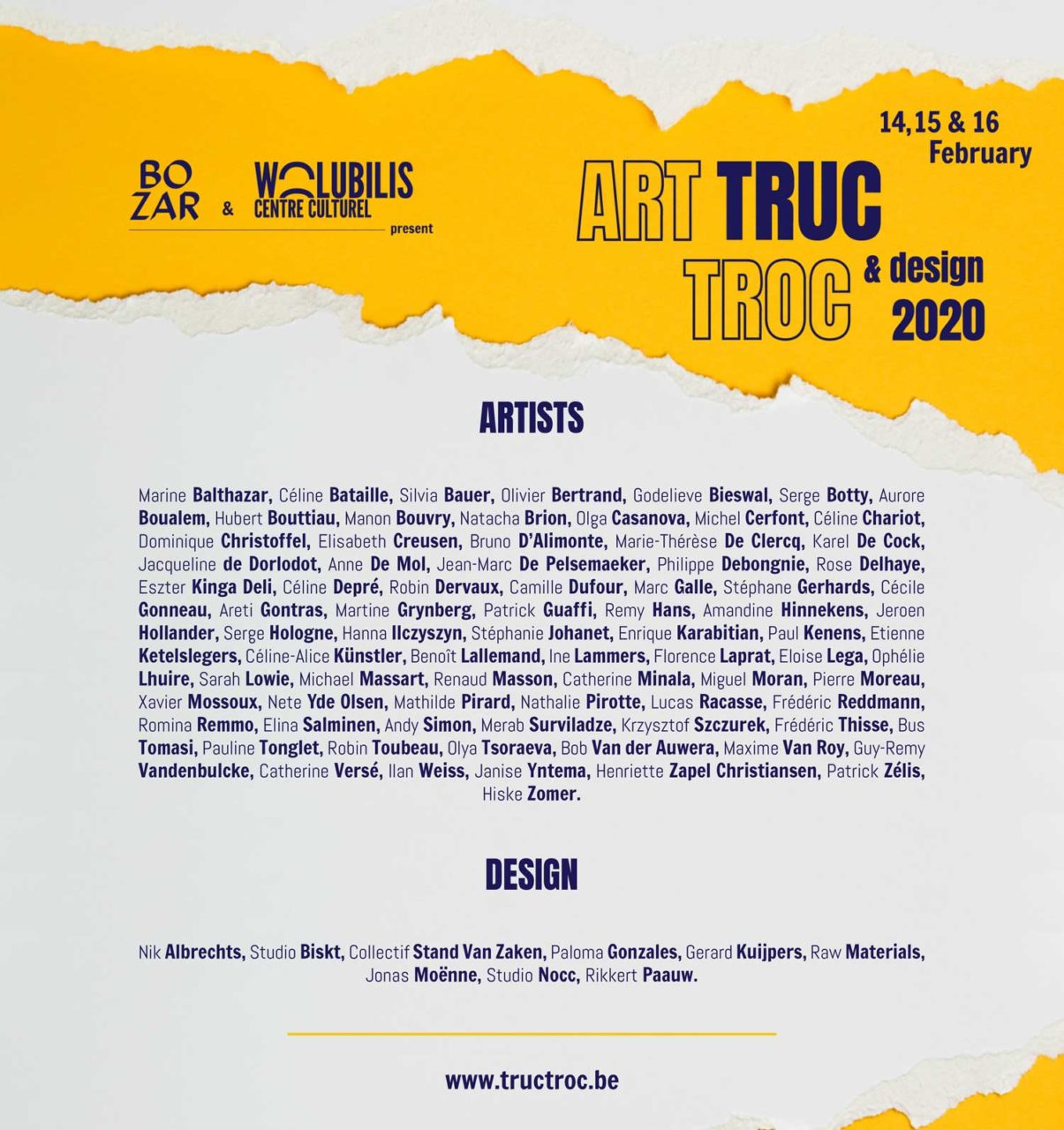 Where
BOZAR
Ravenstein st., 23
1000 Brussels
When
Friday 14th February 18:00 – 23:00
Saturday 15th February 14:00 – 21:00
Sunday 16th February 10:00 – 18:00
More info
Entrance is free for children under 12. Visitors can also, if they wish, barter their access to the exhibition for recyclable objects such as batteries, light bulbs, batteries, small electro but also car tires and frying oil (while stocks last)!